With the harsh cold winter weather recently, my skin has been so dry and flakey and my usual go-to foundation has been making me look a patchy mess. I want a foundation that will hydrate my skin and leave me with a gorgeous 'dewy' glow.
I've tried lots of drugstore foundations which do give me that healthy glow such as the Bourjouis Healthy Mix, Loreal True Match, Loreal Lumi Magiue, Revlon Photo ready to name a few however with my sensitive and prone to break-out skin type, I always end up looking a spotty wreck =(
So I've decided to spend that little extra in again for my winter foundation and go all high-end!
For the past 3-4 weeks, I've been sampling various high-end foundations to find the perfect match for my skin - and most importantly one that will work for my skin.
I ended up spending a whole afternoon browsing in the Selfridges beauty hall, which is like a candy store for all us girls (note: this was only possible after ditching the boyf!) and picked up various samples of foundation which claim to give a dewy glow and hydrate the skin.
I ended up leaving with samples of the Giorgio Armani Maestro & Luminous Silk, Dior Nude Glow, Chanel Vitalumiere Satin Smooth & YSL Touche Eclat.
The GA maestro £38
- one I've been dying to try since its release!
I tested the GA Maestro first even though it was not one that gives a dewy glow, I was so intrigued to use this properly reading the raving reviews from other bloggers! I was matched to a 4 which was perfect - this has to be the most amazing finish a foundation gives that I have ever used.
Major Love:
Velvety soft matte finish - like a second skin
A little goes a long way
Perfect for my combination skin
Controls oil fairly well - only my t-zone got oily towards mid-day
SPF 15
Love Lost:
Clings onto any dry patches - causes flakiness thus no good for those with dry skin
Too sheer and does not cover enough of my redness and imperfections
Extremely pricey at £38 (when I picked up my samples it was £36!)
Needed touch-ups by mid-day - staying power not so good
Overall, I loved this foundation for days when less coverage is needed, however I will wait until summer before I pick this up as its matte finish and sheer coverage will be perfect for a summer's day.
GA Luminous Silk
£34
Major Love:
Gives flawless skin and glows in all the right places
Photographs beautifully (as there is no SPF) - great to wear out or for special occasions where cameras are out!
Looks natural, yet with buildable coverage
Shade 4 was a good match for my skin and was easy to blend.
Love Lost:
No SPF if you want some protection in your foundation
Staying power is weak - by mid-day I feel like I need to re-apply
Gets oily quick
Thick consistency - can feel cakey if you apply too much
Expensive
The Dior Nude Skin- Glowing
- one of my favourite foundations out of them all.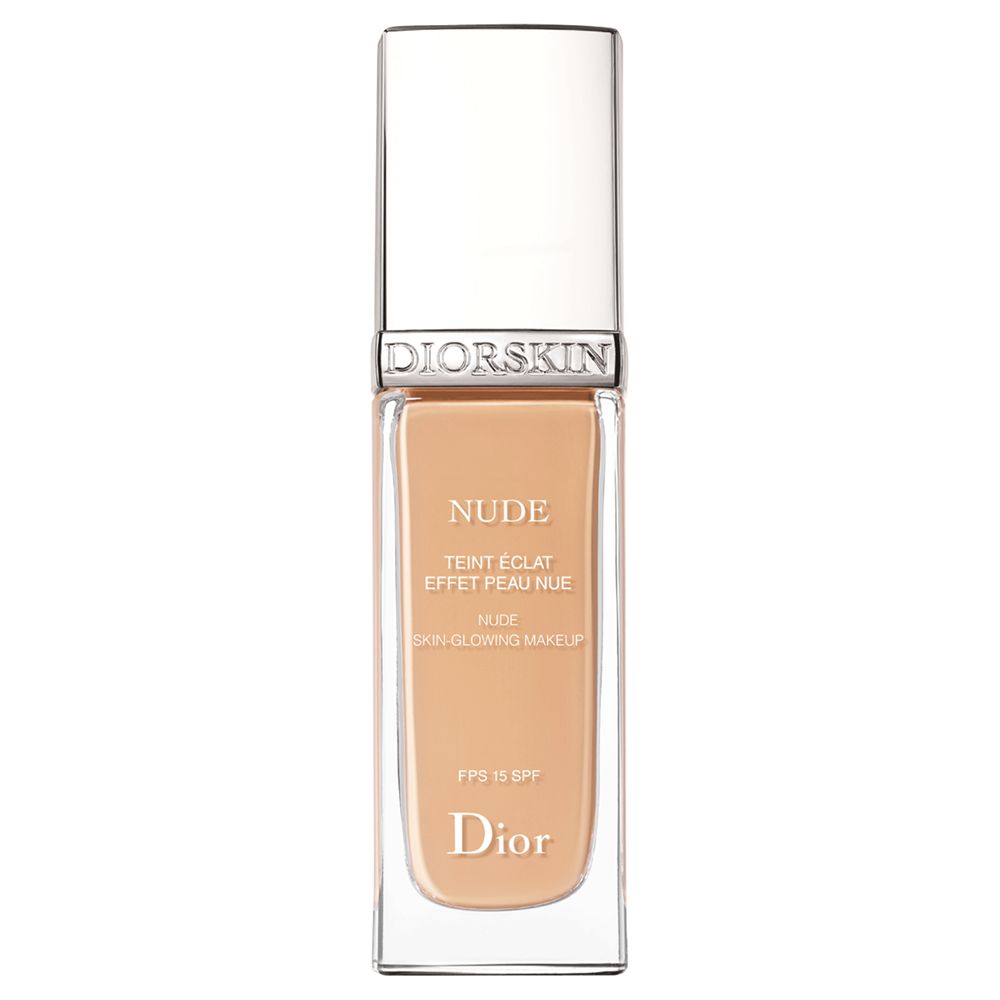 Major Love:
Gave an amazing healthy glow in any light - the skin's natural luminosity was emphasised by the sheer pigments used in this foundation
Buildable coverage - even though this is supposed to be like 'bare-skin', it still provided the perfect amount of coverage for daily use
Shade match #31 was close to perfect for my skin tone and blended perfectly - currently I am Mac NC20; #31 is more yellow toned, whereas #30 I found was more pink.
SPF 15
Love Lost:
T-zone needs powder and touch up half-way through the day
Apart from the price, I do not have many bad words to say about this foundation!
Chanel Vitalumiere Satin Smoothing £34
This is amongst the top 2 with the Dior Nude. I can't decide which to go for as this one also did good!
Major Love:
I tried Clair #20 which was a really close match to my skin
Finish, like the bottle says was 'satin smooth' and really gave off a dewy glow
Medium coverage - gives slightly more coverage than the nude so can also work as an evening foundation too
Great staying power
SPF 15
Love Lost:
T-zone got slightly oily towards the end of the day... other than that....
...it was pretty much all love for this one! <3
YSL Touche Eclat £29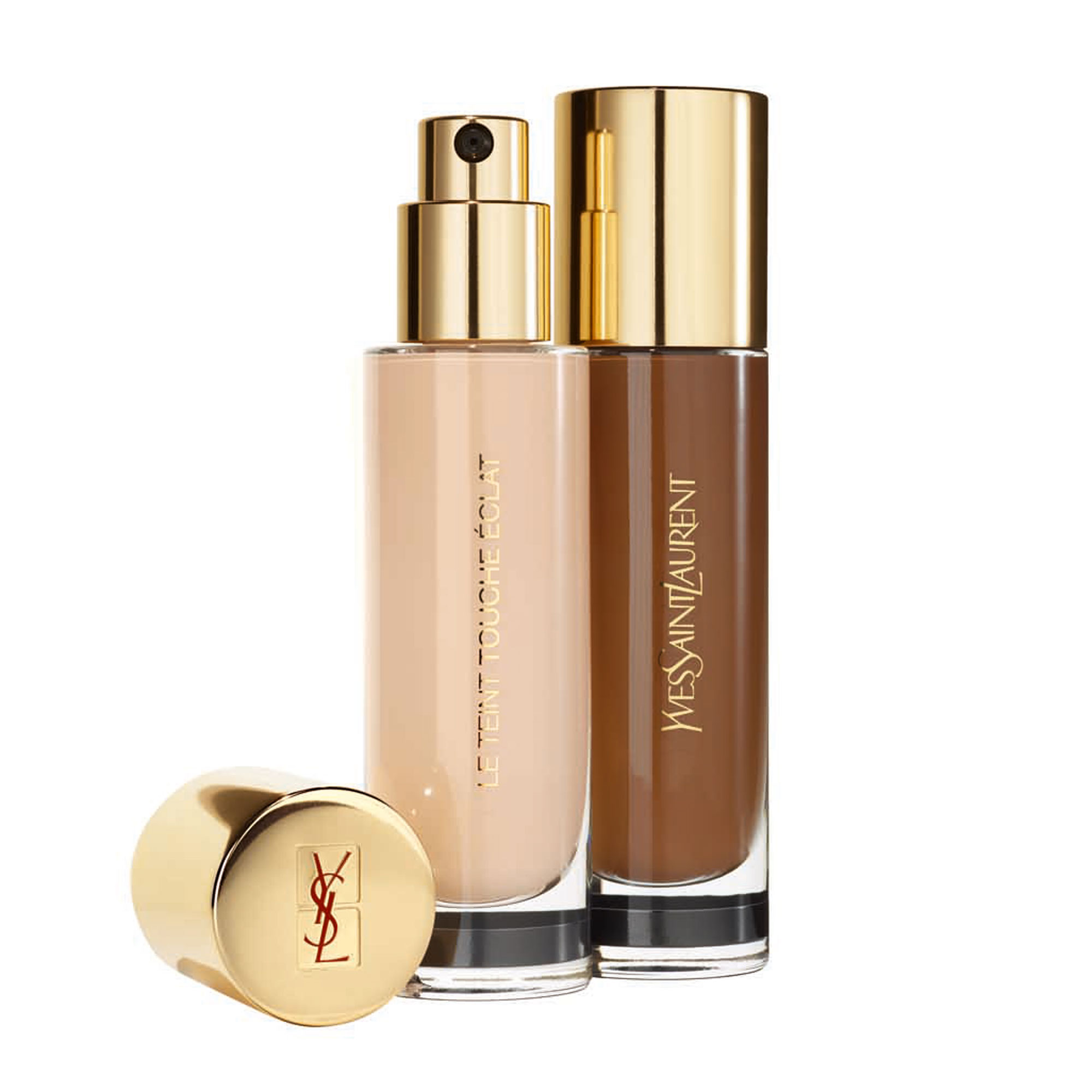 Another one of my faves, the legendary YSL Touche Eclat pen in the form of a foundation. I was matched to the B40, however I am looking to try the shade lighter:
Major Love:
That all-over glow you get after a swim in the pool on your beach holiday - LOVE!
Feels so light (gel-like texture), fills in pores to give smooth coverage however if you have acne/blemish skin it may not work as well in covering up these for you.
Felt really hydrating to the skin
Highlights all the right places
SPF 19
Love Lost:
I found that this just doesn't stay on my skin - by mid-day I felt like my make-up was sliding off, even after setting the foundation with powder.
Compared to the Dior Nude & Vitalumiere, I found it was slightly more shiny too.
The main thing for me for all these high-end foundations I've tested is NONE of them broke me out after using each for a week or so. I just want to buy all of them! I ended up picking up the Chanel AND Dior (oops) this weekend which I am super happy about! Once the weather gets warmer, I am looking forward to buying the GA Maestro which will be a perfect, light foundation for everyday wear.
Fingers crossed for some more sun as recently I've been 'diagnosed' with vitamin D deficiency - seriously I'm sure 99% of us living in the UK must suffer from this?! I think this is the perfect excuse to book myself a holiday in the sun don't you think? ;)
Thanks for reading guys xoxo